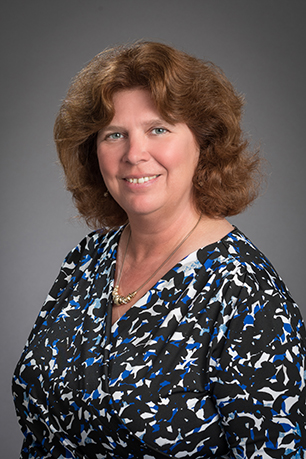 Brigitte Lindsay has served as Senior Vice President of Finance since 2023 and Corporate Secretary since 2019 and previously as Vice President of Finance from 2019 to 2023, and Controller from 2012 to 2019. She brings extensive biotech experience to the company having previously served as Controller for AviaraDx both before and after acquisition by bioMérieux. Prior to AviaraDx, she was Manager of Financial Reporting and Analysis at publicly traded Carl Zeiss Meditec which is majority owned by the global bioscience optics leader Carl Zeiss AG. Ms. Lindsay has held progressively increasing finance and accounting positions at other leading companies including Philips-Respironics. She adds a global finance perspective having worked for multinational corporations and in both the US and Germany. 

Ms. Lindsay received her Diplom Betriebswirt from the Verwaltungs und Wirtsschafts Akademie in Munich, Germany.
Mr. Monahan has served as Sr. Vice President of Regulatory Affairs since 2021. Mr. Monahan is a registered pharmacist with extensive experience in clinical pharmacy, healthcare management, and pharmaceutical development. He has over 20 years of regulatory experience developing drugs and biologics for oncology, infectious diseases, and ocular indications. 
Most recently, Mr. Monahan served as the Global Head of Regulatory Affairs for Erytech PharmaSA where he led the regulatory strategy and execution of the company's lead asset across multiple oncology indications in both the United States and Europe. Prior to Erytech, Mr. Monahan held senior regulatory positions at several pharmaceutical companies including Millennium Pharmaceuticals, Molecular Insight Pharmaceuticals, AVEO Pharmaceuticals, and Transgene SA covering all stages of development, preclinical through post-commercialization. 
Mr. Monahan earned his BS in Pharmacy from the University of Rhode Island and a MS in Regulatory Affairs and Health Policy from the Massachusetts College of Pharmacy and Health Sciences.
Vice President Clinical Operations
Nancy Sherman has served as Vice-President, Clinical Operations since 2023 and prior to that in the role of Sr. Director of Clinical Operations since 2021. She is responsible for having developed the Clinical Operations team at Cardiff and brings over 22 years of extensive Clinical Operations experience. Nancy began her career in 2001 at City of Hope National Medical Center as a Research Associate and was promoted to Sr. CRA, obtaining her CCRP (Certified Clinical Research Professional) Certification. She then spent the next 10 years at Amgen in roles spanning Sr. CTM through Sr. Global Study Manager, working on Phase 1-4 global trials and drug development, many leading to FDA and EMA approvals for drugs such as NPlate, Enbrel and Amgen Biosimilars. Her subsequent Clinical Operations roles of increasing responsibility followed in Early Development at Agensys (Astellas), Director of Program Management at PRA, Global Trial Lead overseeing Janssen Prostate Cancer Programs, GoCAR™ technology trials at Bellicum, and Clinical Program Director, Cardiovascular, Renal & Metabolic at IQVIA Biotech. Nancy obtained her BSN,mHSCI at California State University at San Bernardino with a specialization in patient health education and completed her internship with the American Lung Association.